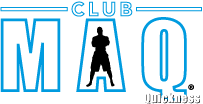 Added Benefits
At MAQ, we take the extra step to make sure that you can be the best you can be. Our athletes have all of these features at their disposal. Take advantage of these extra features and be a #MAQGOAT!
GameReady
A portable therapy system for the best pre and post game maintenance as well as the leading recovery machine in the industry after an injury for an athlete. This portable ice and compression machine can be used on many areas of the body to help heal faster and recover better. Click here to learn more about the Gameready.
Stim
Blue tooth Stim is used for pain relief, maintenance and recovery for an athlete. This is a muscle re-education treatment. Providing electrical current, stim can be placed almost anywhere on the body to help athletes recover from a game or heavy practice/ workout as well as get back to playing quicker. Stim can also help athletes get stronger, increase physical functioning, retrain movements you may have lost, and manage inflammation.
NormaTec Boots
Using NormaTec Boots enhances blood flow and speed recovery. This system is the leader in athlete maintenance and development. Getting rid of lactic acid as well as improving circulation is a major key to performing daily at the highest level. The boots use three key techniques to maximize recovery for athletes. The Massage techniques include pulsing, gradients, and distal release. To learn more about NormaTec Boots please use the link below.
https://www.normatecrecovery.com/how-compression-works/how-and-science/