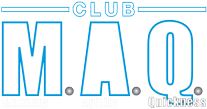 High School/College Athletes
Emma Tupa – Brecksville High School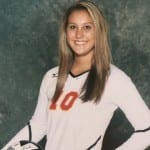 MAQ is developing me into the successful athlete I strive to be. I starting working with the trainers there about 8 months ago, and never imagined that I'd improve so much in such a short period of time. Every workout challenges you to push yourself to work to reach your full potential. In the time I've been at MAQ, my vertical has improved, I am swifter and lighter on my feet, and my strength has increased. The unique workouts are effective, but also keep it fun and entertaining. Since working out there I feel better about my health and my body. I wouldn't want to be anywhere else!!
Brett Kajganich – Rochester Institute of Technology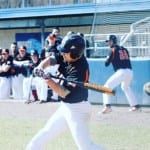 MAQ has transformed me as an athlete.  Not only has my 60 yard dash time decreased, but my bat speed, and overall strength has also increased.  Before MAQ, I struggled with my legs as I was frequently pulling my hamstrings and quads.  Their designed workouts and emphasis on running form has eliminated that issue.  I can honestly say that MAQ has allowed me to reach my potential in terms of performance and as an athlete.  My only regret is not coming to them sooner!
Kira Rogozinski – Ohio State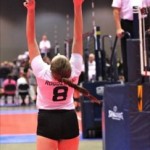 MAQ has developed me as an athlete more than any other program I've worked with. In the first Summer I worked with them, my vertical went up 4 inches in just 3 months of work. Since then, I have been with MAQ for the past 3 years, and I owe all of my success to them. They know what they're doing and know how to have fun and still get results. I would be nowhere near the player I am today if it wasn't for MAQ.
Jenna Stegmaier – University of Findlay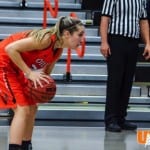 MAQ has helped me tremendously with my basketball career. It has made me faster, stronger and all around better athlete. MAQ works with athletes on their specific sport and helps them become the best athlete they can be.
Ally Badowski – Indiana University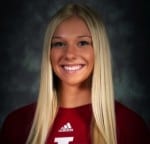 MAQ is a one of a kind gym with the best training experience one can have. Trainers are one on one with you, making sure you get the most out of every workout. MAQ has contributed so much to my game and goals as a player, making me stronger, quicker, with so many other contributions to reaching my maximum potential. Its done more than prepare me for competing in one of the best Division 1 volleyball conferences, and compares to the high intense training we receive. It is a blessing I am lucky enough to workout with the best trainers; also the best people, with the best workouts to assist in accomplishing every goal you strive for. I wouldn't want any other gym to train at!
Abby Brinkman – University of New Hamshire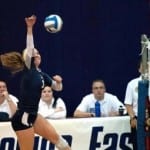 "MAQ is the perfect mix of cardio and strength. I gain confidence at every session and always feel prepared for my college fitness tests. MAQ workouts are the hardest I have ever done and I feel great after every workout."
Madalyn Kosar – Washington and Lee University
"Working out with MAQ was one of the hardest things I've ever done, but it was definitely worth it and one of the biggest factors in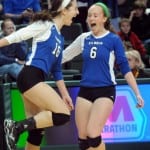 our state championship run at Gilmour.  It not only helps get you into shape but it's also a lot of fun with awesome trainers.  It was consistently my sister and my favorite parts of the day, regardless of the workout."
Anton Grady – Cleveland State University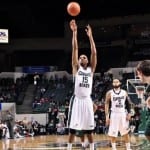 "MAQ has helped me become a better all around basketball player. Being able to have access at MAQ makes it easy to want to work hard and stay dedicated to working out because I know I always have a place to go. In general, working out at MAQ has also made me a better person. I've met several new people and became really close friends with some of them."
Tyler Ptacek – Evansville University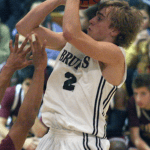 "MAQ has made me a better basketball player by working hard everyday and having fun while doing it. MAQ has made the game of basketball come easier for me after all of the tough workouts I went through."
Sam Grant – University of Oklahoma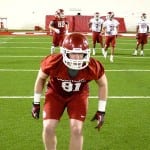 "I accepted a scholarship to play TE for the Oklahoma Sooners and knew I needed to be in shape when I reported in June.  I had looked at many programs in the past promising to increase strength, speed, and agility.  But, most of those programs seemed to be all about getting a bunch of people to enroll more than about helping me accomplish my goals.
I didn't find that to be the case with MAQ.  I started working with Dave as soon as my high school football program was over.   I hadn't really concentrated on speed and agility like I felt I needed to, and Dave really helped me accomplish that goal, along with incorporating the Oklahoma workout program into my routine.  I noticed results and worked with Dave right up until I had to leave for Oklahoma.  I felt that I was in good condition going into the Oklahoma summer conditioning program as a result of my workouts at MAQ.  I will continue to work with Dave when I am home in May.  You can't go wrong with a custom program like MAQ.  They design a program for you to meet your individual goals.  Sure was better than going somewhere else and being a dime a dozen."
Kaitlyn Leary – Ohio State University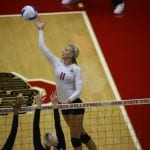 "MAQ prepared me to be in the best physical shape I could be in before entering one of the best Division 1 Volleyball Conferences, the Big Ten. I still train with MAQ during my offseason breaks because it makes me better, and is comparable to high intensity college workouts. MAQ is great at all age levels. I have worked with MAQ since I was 12 and are still with them now at 21. Definitely the best program around!"
Jacob Simon – Mount Union College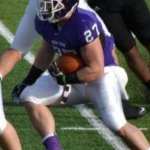 "I started MAQ training my senior year in high school and it had done nothing but form me into what my full potential could be. Not only will you see results and become faster, stronger, and quicker, but you will learn self discipline and hard work which are qualities that will help you become successful in life. If you want to be great, nothing comes easy, but this training is nothing like I have ever done, and I credit it to alot of the success that I have acquired since I have been playing college ball at the University of Mount Union. Bottom line is that MAQ has made me the man I am today. It has helped me become not only stronger physically, but mentally as well. Dave will not only work with you on your strengths, but he will focus on your weaknesses making you get to a level that you never knew that you could reach. Not only is Dave a great trainer, but he is a great person who cares and supports your dreams and aspirations. If you could survive training at MAQ, than you can conquer anything in life plain and simple. God Bless and stay hungryyy!!!"