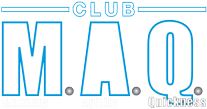 CLEVELAND — For most of LeBron James' career, there's been one question—will he ever do it? The "it" was bringing a...

Widely considered one of the top rising freshmen camps in the country, invitations to the CP3 Rising Stars Camp are highly sought after.  This...

Besides sport specific training at MAQ, we have a lot of other things to offer.  Please check out our facility website...

Want to train like the older MAQ athletes? Then come check out the Mini MAQ agility classes. Mini MAQ classes will...
Scroll for more