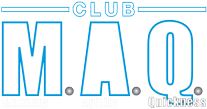 Maple Heights High School (Xavier Commit) Lake Erie League Player of the Year

Cleveland Heights High School (OSU Commit) Greater Cleveland Sports Commission High School Athlete of the Year

Cleveland State University Horizon League Setter of the Year

It is that time of the year again!!! Time to train hard and gain an EDGE in the off-season in order...

STRONGSVILLE, Ohio — Cleveland Heights senior receiver Jaylen Harris has made his college decision. Watch the above cleveland.com video to find out...
Scroll for more